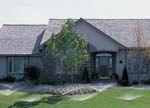 Our Services Include: 

Centrifugal and Submersible Pump Service                                                       
We maintain, repair, and replace pumps installed in area lakes and wells.   

Landscape Lighting Maintenance
We maintain and repair landscape lighting systems.  We also offer services contracts.

Landscape Lighting Installation
We will professionally install a landscape lighting system.                                              
Irrigation
We maintain and repair all irrigation systems.  We also offer service contracts.